Atlantic Electric is a Charleston, SC-based electrical Contractor that specializes in larger and complicated electrical projects. Atlantic Electric, LLC has an unlimited Electrical contractors license in South Carolina, North Carolina, and Georgia and can bond projects of up to fifteen million dollars. Lee Richardson heads up the estimating and design teams while Mike Richardson heads up the installation team. As Owners, Lee and Mike Richardson are involved in every project we install. Our office staff also includes five additional project managers and estimators that average over 20 years experience each.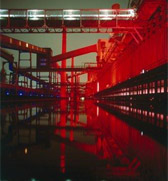 We specialize in:
Design-Build Projects.
Underground Electrical Distribution Systems.
Federal and Military Electrical Projects.
Our goals are simple. We will provide our customers with a skilled and well-managed workforce that will safely deliver their projects on time and budget. We treat our employees like we would like to be treated.